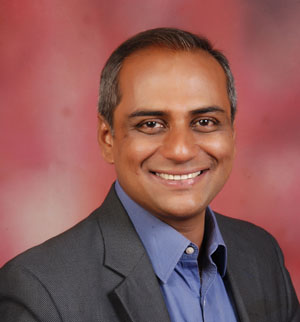 Hi,
Thank you for visiting my online portfolio.
I have 20 years of experience across varied industries. I am a smart thinker by nature and love "story telling" form of teaching!
My expertise include managing projects pertaining to Information Technology, Training in Project Management & OpenEdge and consulting in Project Management and Business processes.
You wouldn't be disappointed to engage me in any of my expertise areas.
– Raghuraman Kadambi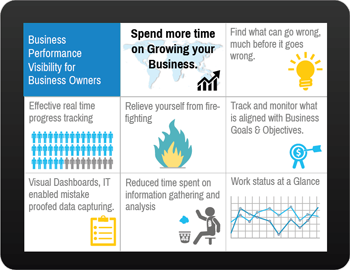 Business Performance Visibility Solution for a Fire and Safety Solutions Company
Business Performance Dashboard Design for a Construction Company
Online Stores for Selling Products in Management Education
Accounts Receivable Reminder Management System for SME's
Peer Code Review Dashboard System for a Large IT Services Company
Project and Program Management Consulting for Construction and Engineering Industries
Program Management for an ERP Product for Metal, Wire and Cable Industry
IT Development Support for a Global Oilfields Logistics and Distribution Company
Professionals Trained in Project Management
Professionals Trained in OpenEdge
Years Independent Business Consulting
ABOUT
Raghuraman Kadambi is a graduate mechanical engineer and has 20 years of experience with varied industries; one thing being common – business systems. He started his career as sales engineer in 1996. It was this job that generated his interest in business processes. About three years later, he switched his career to Information Technology.
In information technology domain he has worked in Project Life cycle, Customer Support Life cycle and Product Development Life cycle. He has played diverse roles; all critical and core to projects including business systems implementation, systems migration, sales, presales, business consulting, systems analysis & systems design, software development, product development, project and program management, end user training, project management training, systems testing, operation automation and system documentation.
He has enjoyed every bit of his work. He has always looked for a learning opportunity in everything he does and which is why he has had a wonderful journey so far!
Currently, he is a practicing project manager and consults in project management across industries. In the past, he has been successful in managing On-Site / Off-Shore relationships and has a 100% success rate in handling these projects.
He enjoys teaching and his specialities in teaching are Project Management and Progress OpenEdge Development.
You wouldn't be disappointed to engage him in any of his expertise areas.
Work breakdown structure (WBS) – A powerful Project Management Tool
The webinar was simply amazing. The faculty was very well prepared and well knowledge in the topic. I used to follow the WBS, but after this webinar, I have learned few concepts about WBS which I was not aware of. Thank you!
– Sandeep A. Mehendale (Project Manager, Sumeru Software Solutions)
Raghu is a brilliant trainer and amazing domain knowledge. I thoroughly enjoy his sessions and would love to be a part of more such informative sessions on Project Management.
– Avinash Kamath (Project Program Sr. Advisor, DELL)
Work breakdown structure (WBS) – A powerful Project Management Tool
Subject was taught with all types of audience in mind with good and tangible examples. Concepts very concise and clear. More activities to be included to get more hands-on for freshers.
– Venkat Prasad (Executive Program Manager, NCR)
Raghuraman given excellent explanation, which will help me to understand and prepare in future.
– Sunku Srinivasulu (Sr Solution Architect, Tech Mahindra)
Hi Raghu,
By far one of the best training programs I have witnessed till now. The technical proficiency was an expected outcome, but the differentiators were unique training approach, influencing the change in the mindsets towards PROGRESS as a technology and building a solid base for PROGRESS & good programming practices. Customer expressing their surprise on the quality of output from the participants, meager 4 weeks of training, by itself is the measure of the success of the Program. We were glad to see 8 out of the 9 resources getting deployed on the project and contributing actively.
Thanks to your honest effort and unique approach of building competencies and not just doing a technology training.
Daljit Singh Rana (Global Delivery Head for Progress, Tata Consultancy Services)
Hi Raghu,
We at Broadridge India were extremely happy with the training provided by your team in Progress. Team trained by you has become productive in one of the complex progress application in a fairly short time and this helped us in developing required trust and from the onshore team. Team is now handling business critical functions and I personally believe this wouldn't have happened without your support.
Srinivas Vinjamur (AVP, Broadridge Financial Solutions)
Dear Raghu,
I would like to thank you for completing the training successfully and making the team ready to face productive environment.
The training plan was well laid out and executed without deviation. Your initial assessment of the team and adjustment of training duration really worked well. After looking at the scores, I felt, team has learned and understood PROGRESS concepts in depth.
We look forward to work with you in future.
Thanks and regards,
Chandrasekhar Punna (Product Manager, Aptean)
Dear Mr. Raghu,
Season's greetings to you!Your association with us during the training program on MS Project has been a learning process supported by your approach of problem solving.
Your post–training support to resolve issues in preparing & tracking a project plan, continued years after years is astonishing. We could use the learning in our ongoing project implementation of a manufacturing unit installation and found it useful for day to day monitoring and management decisions.
Thanks for your continuous support.
Sundar Singh (Deputy General Manager (Projects), V.M.Salgaocar & Brother Pvt. Ltd)
Raghuraman,
I wanted to send a special note of thanks and appreciation. In talking with Larry today, he indicated you are doing a great job, learning quickly, taking ownership and becoming valued team member.
It is great working with you and I look forward to meeting you in a future trip to India.
Thanks again for all your hard work, you are appreciated.
Janna Hoiberg (General Manager, AXIS a Consona Business Unit)
We would like to thank you for all the support in finishing the eb2 migration project ahead of schedule.
We really appreciate the efforts from the team in achieving this. My special appreciation to Raghu for being very cooperative, understanding and supportive during the entire course of the project.
Nilesh S (Systems Engineer, Pentair Water India)
Thank you for the smooth & successful migration. We had a very solid team from AO. We are impressed with your commitment & your focus on customer satisfaction.
We look forward to working with you.
Nidhi Khanna (IT Manager, Pentair Water India)
Dear Raghuraman,
Apparently whenever one calls Deloitte nowadays,your name comes up…Mr Swaminathan has not stopped praising your work in Goetze. Well, I can say Keep up the good work! Also Let us know if there is any additional support you need from us in concluding your successful exercise.
Please be informed that we have decided to hand you total responsibility for Presales and Business process mapping in the cases to follow.
Good show Raghu. Keep it going.
S Srigopal (Business Development Head, Blue Chip Computer Consultants Pvt. Limited)
Work breakdown structure (WBS) – A powerful Project Management Tool
Good coverage of WBS and its uses in project management. Instructor had good grasp of the subject and presented in a lucid way.
– Krishna Kumar (Project Manager, Exilant)
I have for the first time in a webinar did a exercise and found it to be very interesting. That really helped in involving the participants. Thank you for the webinar and will look forward for future webinars.
– Sathyanarayan Reddy Komirelli (Sr. Manager Info Sys & Technology, Convergys India Services Pvt Ltd)
Download Profile
You would find most information about me in my online portfolio (http://portfolio.ultirags.com). If you wish you may also download my short profile.
For any additional information, do not hesitate to contact me.
Download Profile